Spa Deals
Spa Deals For You To Indulge
More And Spend Less
Indulge in the highest standards of pampering and relaxation and book a rejuvenating spa treatment. Guests of The Palms AVEDA Spa are invited to spend the day at the hotel's tropical pool deck and private beach. Discounted valet parking is available for $15. To make an appointment call 305.908.5460, email spa@thepalmshotel.com, or request an appointment online. For more information on our healthy & safety measures visit our FAQ page.
A 20% service charge will be applied to the non-discounted treatment price. No substitutions or changes.
>
special treatments
Fall into relaxation
50 minutes $120 (reg. $150)
This full body massage utilizes the power of essential oils combined with Swedish massage techniques, steamed towels and a stress relieving foot massage, featuring the Stress-Fix™ aroma of lavender, lavendin and clary sage which is proven to help you recover from the negative effects of stress. Save $30 on this service all of November!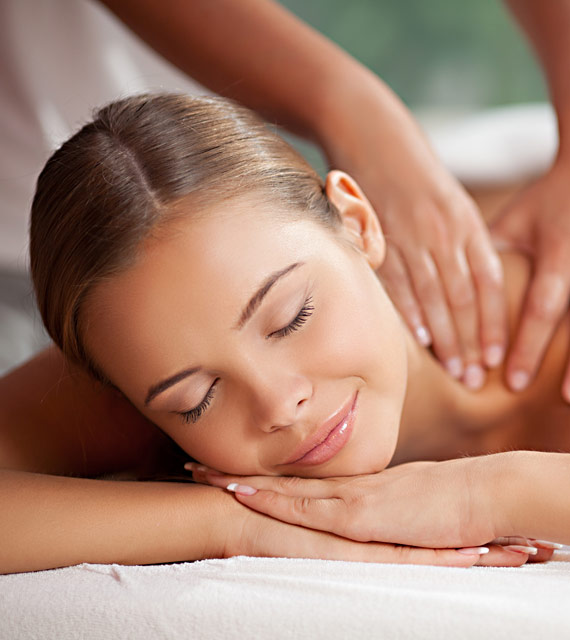 Fall into
perfect balance
80 minutes $160 (reg. $200)
Align the 7 energy centers in your body through our Signature 80-minute Chakra Balancing Ritual. Let your therapist take you on a highly personalized experience that combines deep tissue massage, reflexology and energy work enhanced with aromatherapy to stimulate your natural flow of energy, access positive feelings and allow for more space for sensations. Save $40 on this service this month of November! $160 (reg. $200)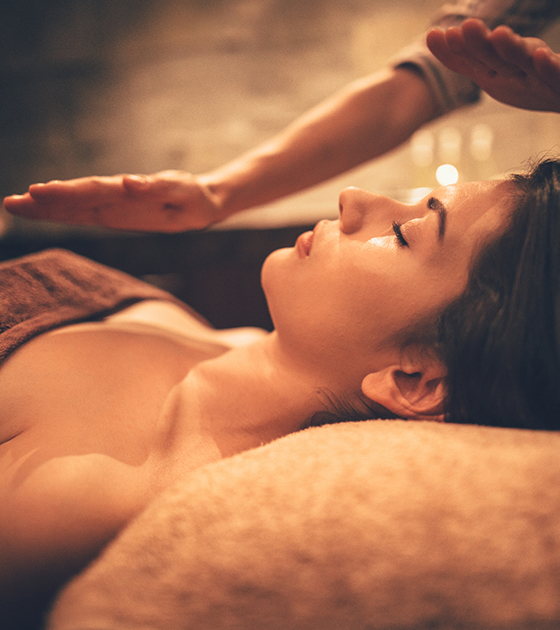 Fall into Bliss
50 minutes $150 each
Reconnect with your partner in our duet suite with a 50-minute side-by-side Aveda Signature Massage experience. This gentle pressure massage utilizes steamed towels, healing botanicals, soothing strokes, and a hydrating lip mask to nourish and soften your lips. Now, that's something to make you smile! Enjoy this couples experience at a $60 discount at $300 (reg. $360)
Fall back in love
with your skin
50 minutes $120 (reg. $170)
Great skin does not happen by chance, it happens by appointment! Schedule our most customizable Facial yet. Our enhanced Signature Facial helps accelerate the skin's natural ability to restore itself by using blends of advanced ingredients and proven formulas, combined with effective skincare techniques and a Hydrating Face Mask you will take on this Season in a stride! Discounted this month by $50 to $120 (reg. $170).
Fall for perfectly
polished nails
100 minutes $80 (reg. $130)
For a perfect and polished Fall Season, keep your tips and toes looking great with this mani/pedi special including AVEDA'S GelFx Manicure, Signature Pedicure and Foot Soyaffin Treatment with a $50 discount for $80 (reg. $130).
Rosemary and Peppermint Gel
Manicure and Spa Pedicure
From December 1 – January 31, 2021
Lift your spirits this Holiday Season and beyond with a Rosemary & Peppermint Nail Experience. Enjoy perfectly polished nails with our GELFx Manicure and signature pedicure with a peppermint invigorating warm mask #SmelllikeAVEDA with the Refreshing Aroma of Rosemary Mint!

100 min $80 (reg. $115)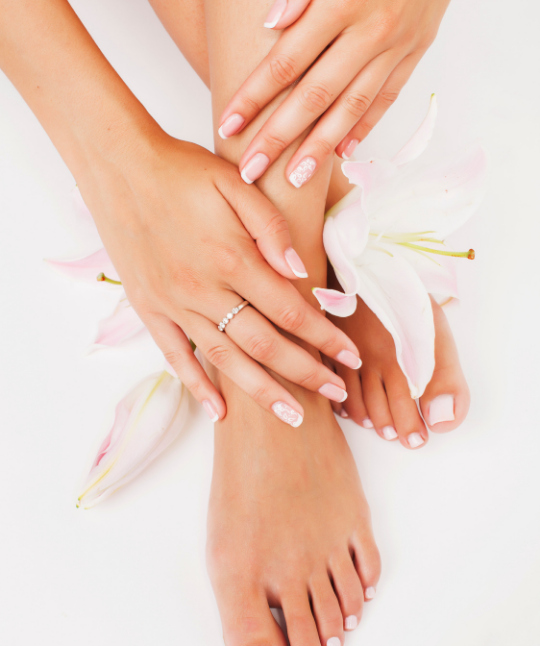 Holiday De-stress for Two
From December 1 – January 31, 2021
Share the joy of the holidays with a loved one! Relax and unwind with this targeted full body massage that will release muscle tension and calm the mind. You will also receive a peppermint foot exfoliation and a scalp massage to ensure an un-stressful holiday season with your better half, partner, mom, sister, or best friend!

Enjoy this couples experience at a special discount

50 min $360 (reg. $440)
80 min $440 (reg. $540)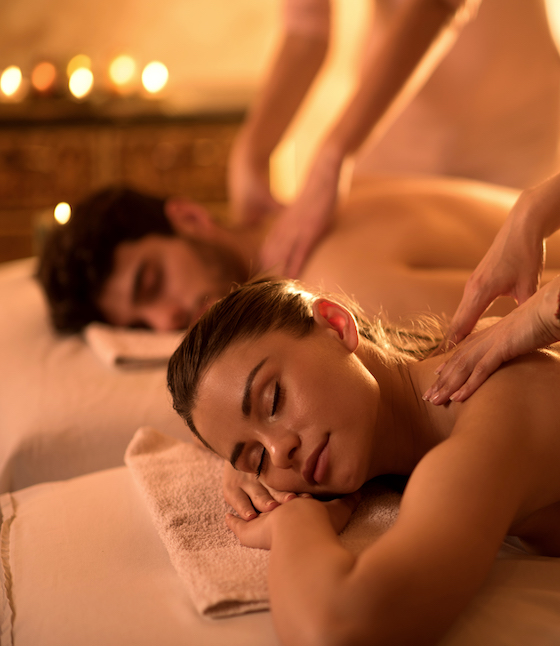 Golden Glow Facial
From December 1 – January 31, 2021
This wonderful facial will transform your skin by adding supple radiance and an instant glow. Your experience will include a scalp massage featuring invigorating Rosemary Mint essential oils.

50 min $120 (reg. $160)
Holiday Glow Package
From December 1 – January 31, 2021
For the spontaneous amongst us, this 100 minute package, which is only available for same-day bookings, will give you a wonderful holiday glow with a 50-minute AVEDA Aroma Massage and a 50-minute Signature facial.

100 min $240 (reg. $280)